UPCOMING GROUPSHOW AT HUIS VAN DE FOTOGRAFIE, ROTTERDAM (NL)
june 22, 2021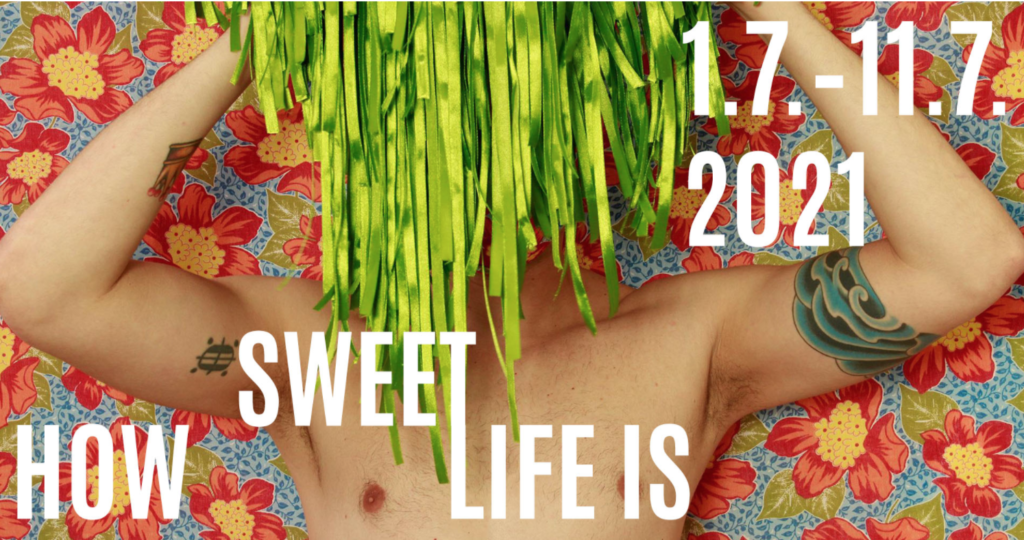 01.07.2021 – 11.07.2021 Het Zoete Leven (gratis ticket verplicht!)
Fototentoonstelling Het Zoete Leven, samengesteld door curator Hans Withoos op uitnodiging van kunststichting Debsaysyes, belicht vele facetten van de menselijke emotie aan de hand van werken van 27 fotografen uit binnen- en buitenland.
Het Zoete Leven is van 1 t/m 4 juli (tijdens Rotterdam Art Week) en van 9 t/m 11 juli 2021 te zien in het Huis van de Fotografie (Westersingel 101, Rotterdam) op de volgende tijden:
1 juli 18.00-21.00 uur*
2 juli 10.00-21.00 uur*
3 juli 10.00-19.00 uur*
4 juli 10.00-19.00 uur*
9 juli 12.00-21.00 uur
10 juli 12.00-17.00 uur
11 juli 12.00-17.00 uur
*tijdens Rotterdam Art Week
UPCOMING GROUPSHOW AT P37 GALLERY IN LIÈGE, BELGIUM
sept 2, 2020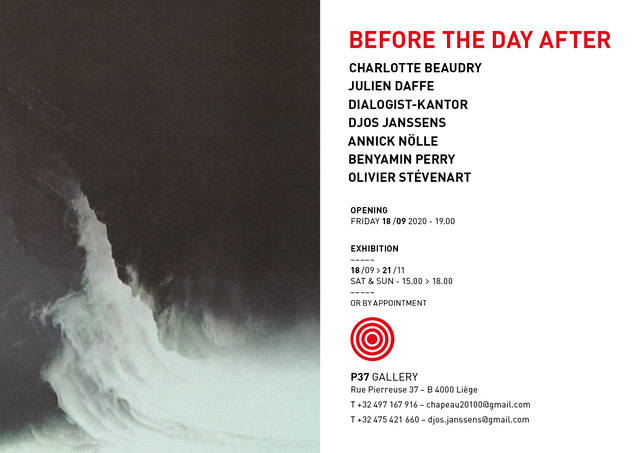 EVERYONE CORDIALLY INVITED!
Opening: Friday september 18.00 – 19.00 h
Exhibition: september 18 > november 21
SATURDAY & SUNDAY: 15.00 – 18.00 h
OR BY APPOINTMENT!
Artists:
Charlotte Beaudry, Julien Daffe, Dialogistkantor, Djos Janssens, Annick Nölle, Benyamin Perry, Olivier Stévenart
Just in case: Don't forget to bring as mask!
P37 GALLERY
Rue Pierreuse 37
4000 Liège (B)
T +32 497 167 916 – chapeau20100@gmail.com
T +32 475 421 660 – djos.janssens@gmail.com
TAKE II;-) UPCOMING GROUPSHOW AT ROSALUX IN BERLIN
aug 26, 2020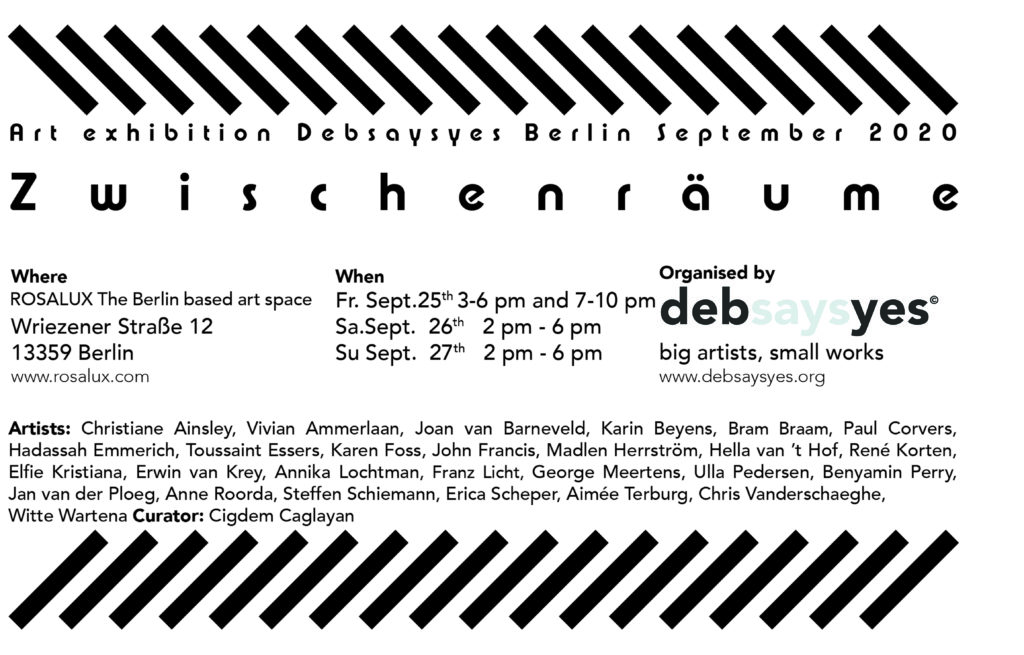 UPCOMING@MARRES HOUSE FOR CONTEMPORARY CULTURE
aug 25, 2020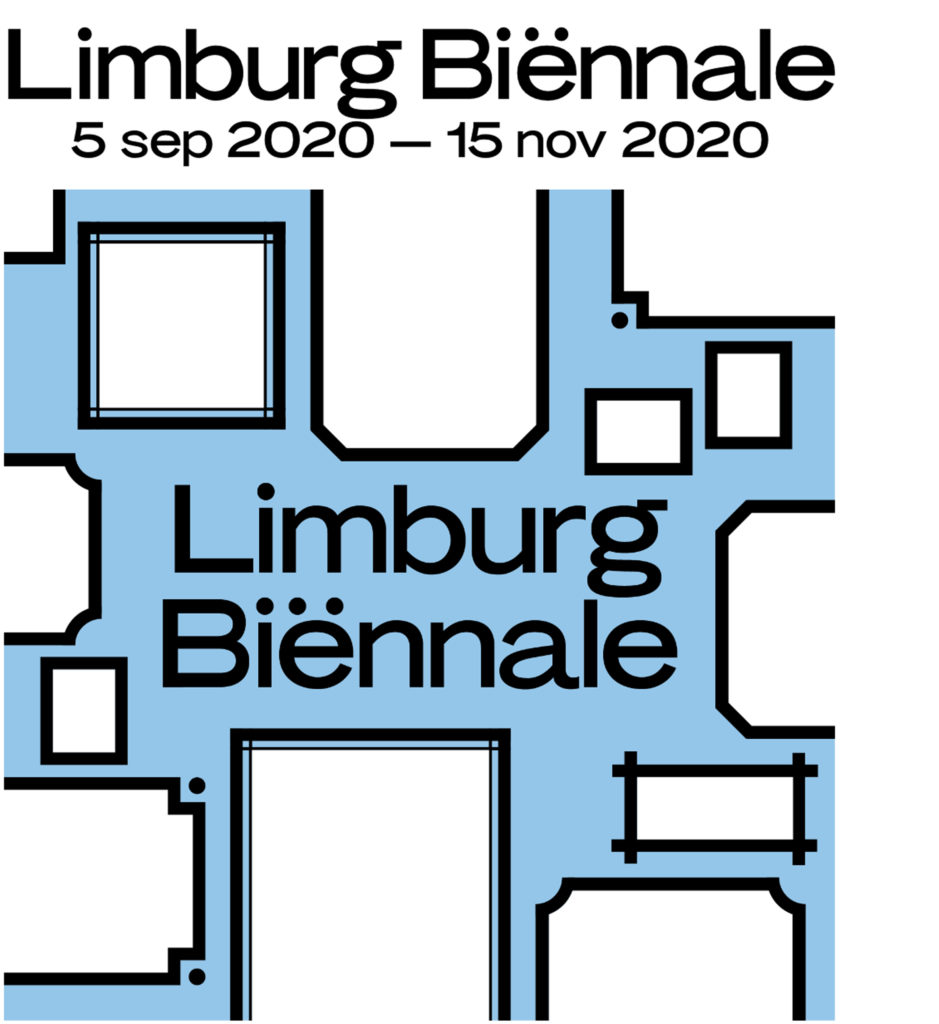 From September 5 to November 15, Marres launches the first Limburg Biennale by following the tradition of the annual Summer Exhibition of the Royal Academy in London. This exhibition brings together all kinds of artists, professionals, amateurs, and hobbyists in a high-impact celebration of the arts.
NO SHIT, NO SHOW@ROSALUX BERLIN DUE TO COVID-19
march 13, 2020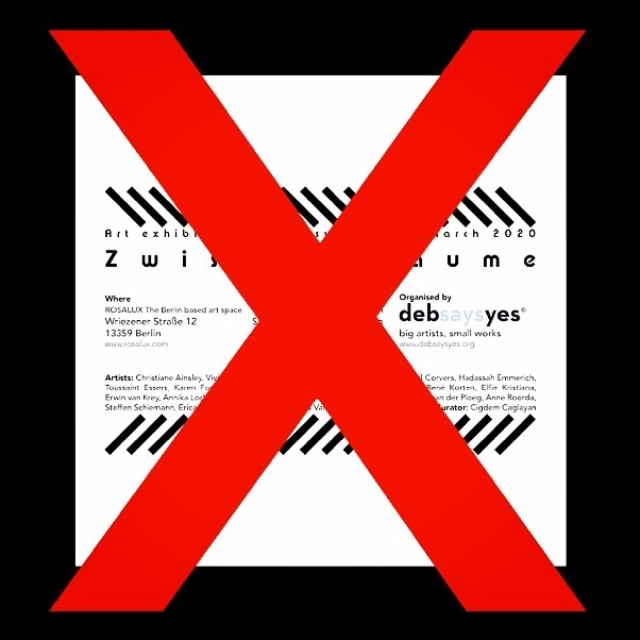 POSTPONED!
UPCOMING GROUPSHOW AT ROSALUX IN BERLIN
feb 21, 2020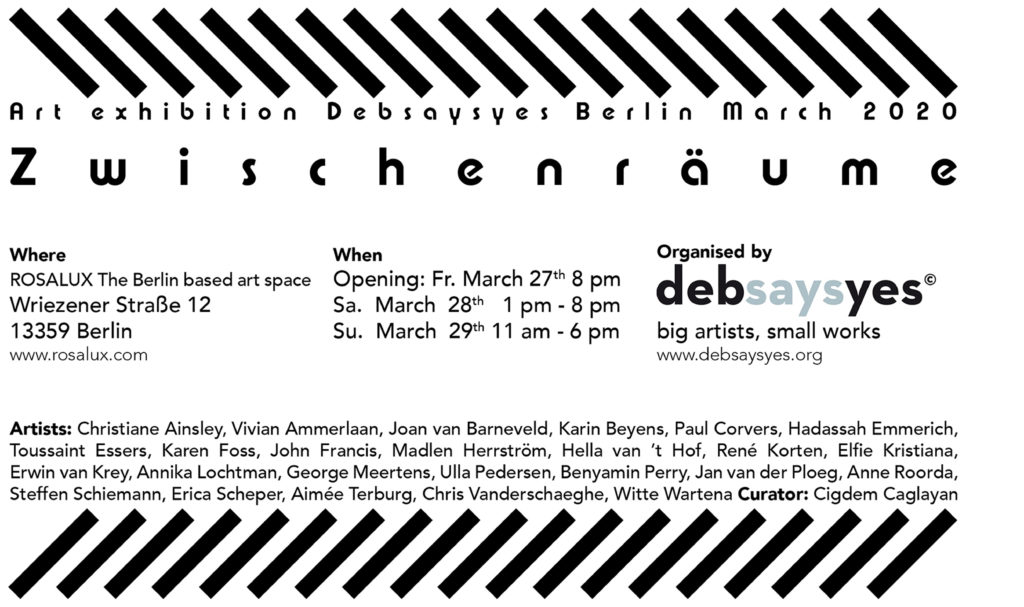 GROUP SHOW INTO DISARRAY DUE TO COVID-19
feb 18, 2020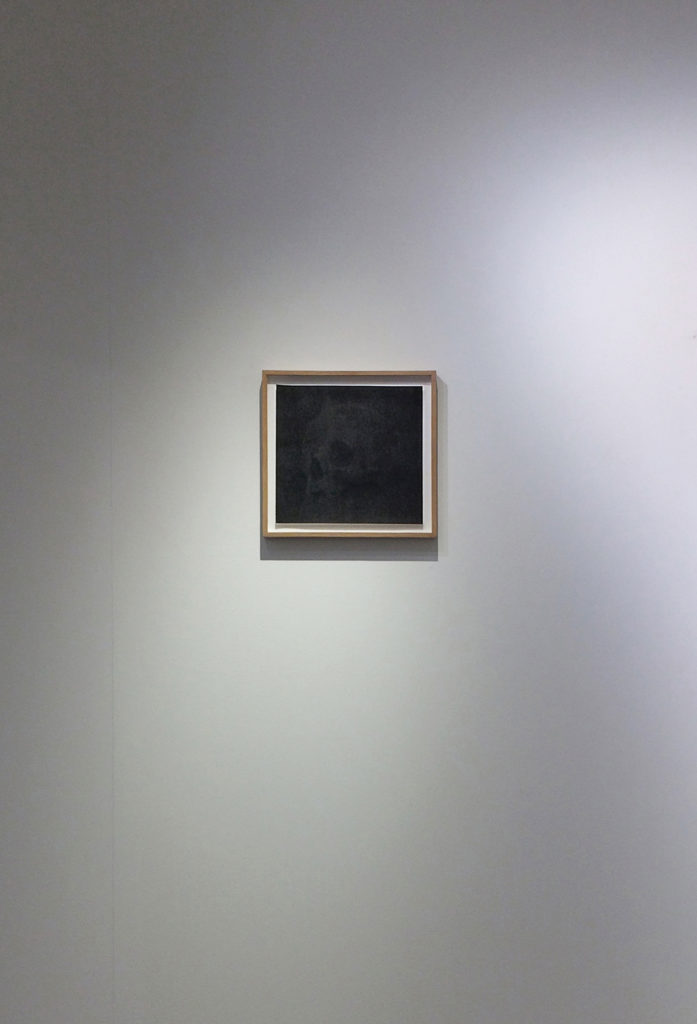 Exhibition and program at WTC The Hague Art Gallery cancelled due to COVID-19
BUILDING GROUPSHOW AT WTC THE HAGUE ART GALLERY
feb 12, 2020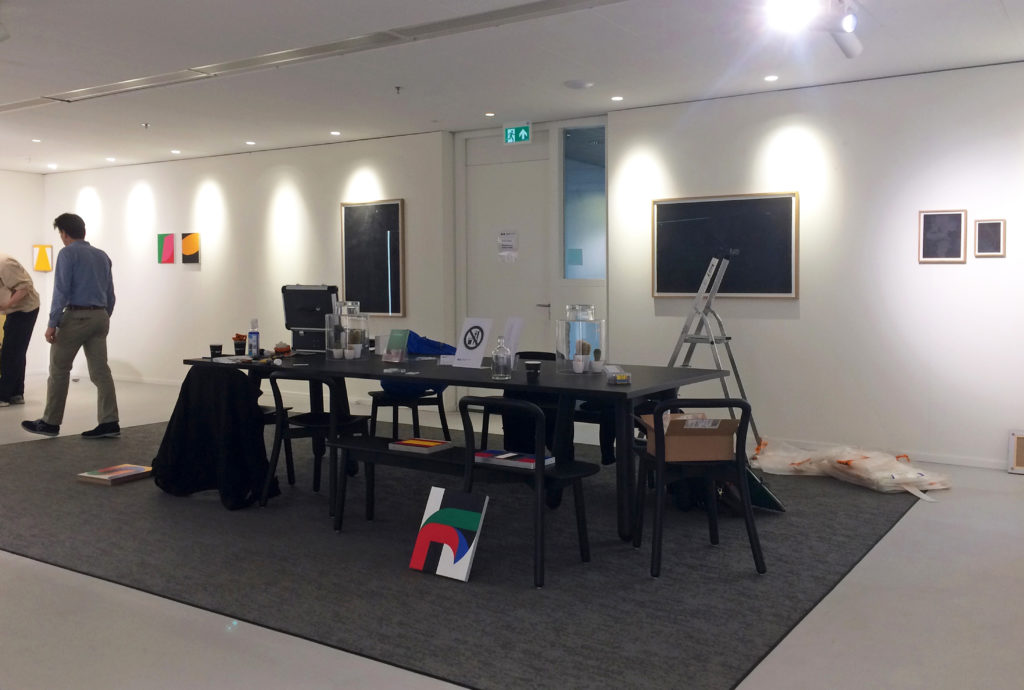 The exhibition of François Bonnel, Ropp Schouten and Benyamin Perry can be seen at WTC The Hague Art Gallery from 13 to 28 March
On Thursday March 26, 2020, WTC The Hague Art Gallery organizes an Artist Talk with the artists. On the basis of an interview, the artists will tell more about their philosophy, working method and their daily practice. The conversation is led by Axel Lemmens.
The program of Thursday March 26, 2020
5:00 – 5:30 PM Walk-in + drinks
5:30 – 6:30 PM Artist Talk with Ropp Schouten and Benyamin Perry
6.30 – 7.00 pm Guided tour, chat + drinks
ART THE HAGUE
oct 2 – 6, 2019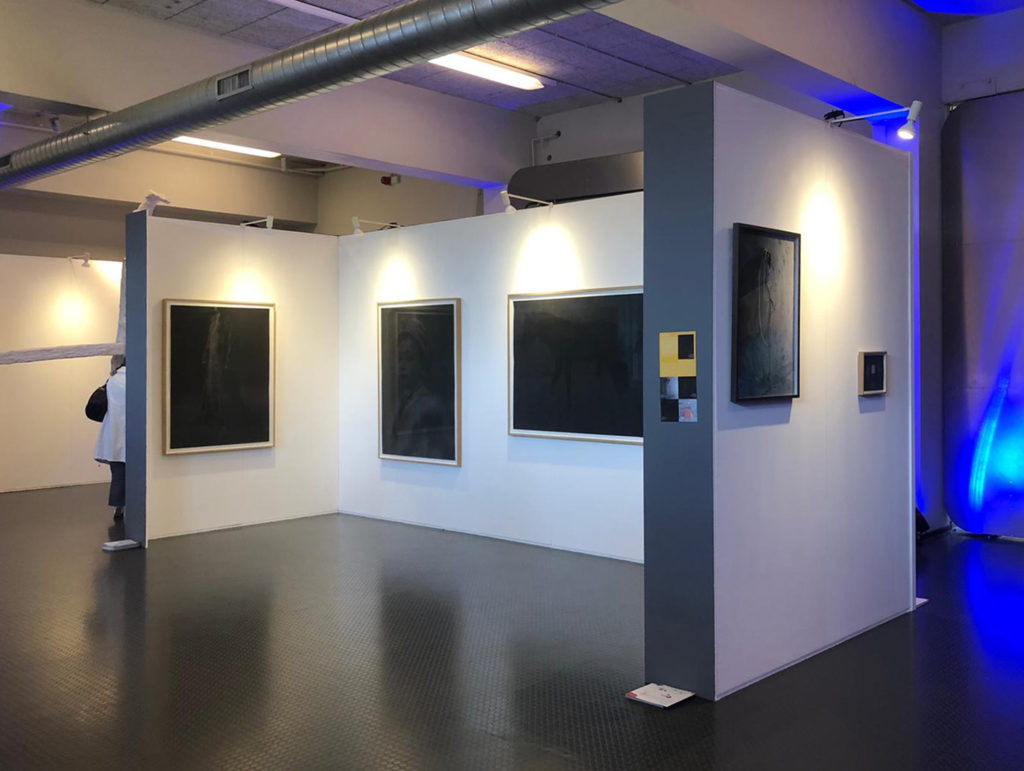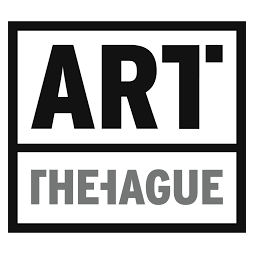 ART THE HAGUE
sept 26, 2019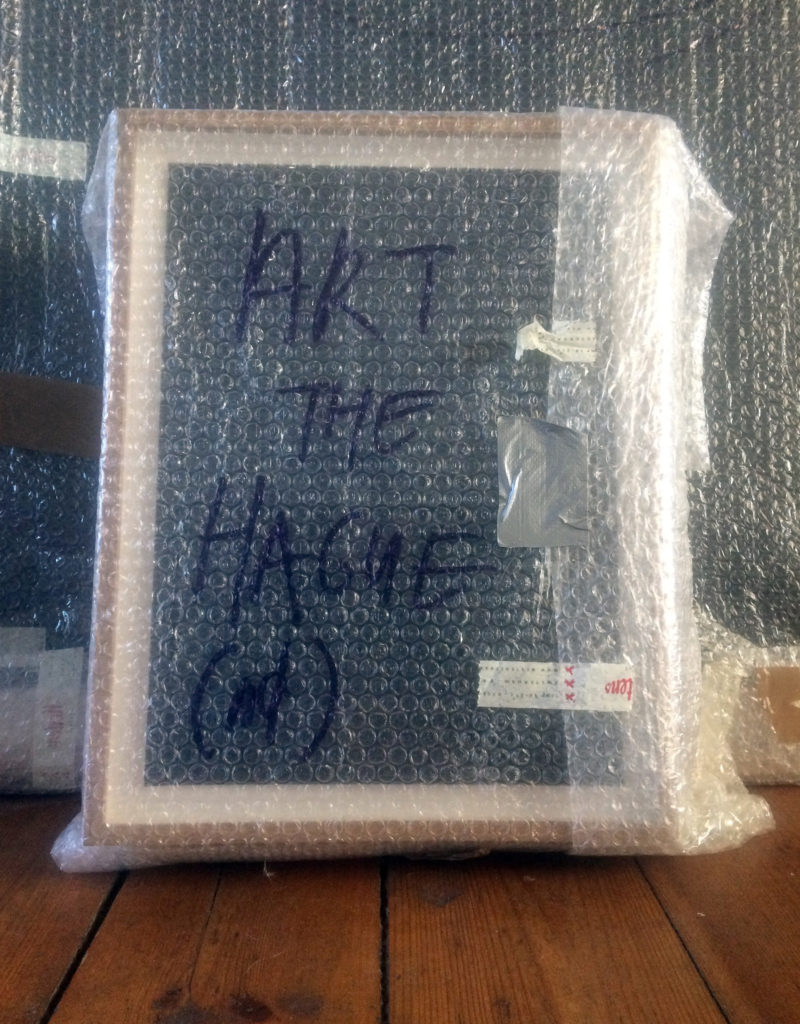 Works on display at Art the Hague as part of the 3 corporate art collections of South Limburg. (Royal DSM, Zuyderland Hospital and the Province of Limburg)
Art the Hague oct 2 – 6
MAASTRICHT PHOTO FESTIVAL
sept 20 – 29, 2019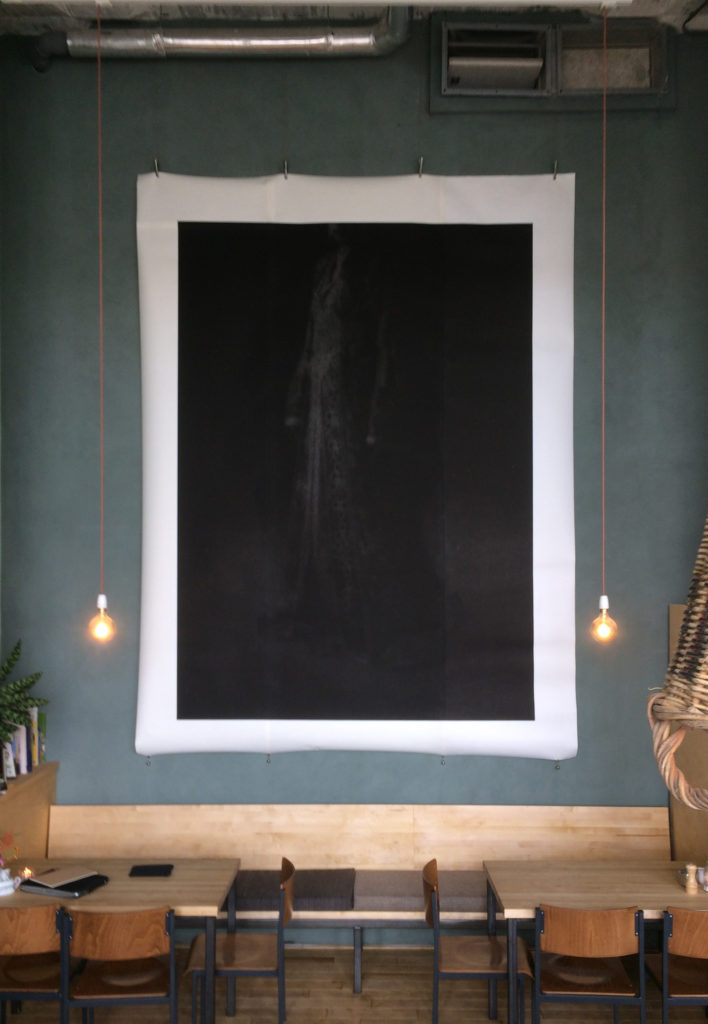 NOW @ MAASTRICHT PHOTO FESTIVAL
MONUMENTAL BLOW-UP OF TILL DEATH DO US PART
Portrait of a Moroccan-Dutch bride
Specially for this occasion I offer around 40 original signed A3 Riso prints of 'In Shadows We Collide' for a small amount of € 25.
Location 10: Cooperative organic shop GEDEELDE WEELDE
Petrus Regoutplein 2, 6211 XX Maastricht
MAASTRICHT PHOTO FESTIVAL 20 – 29 sept
100 photographers, 34 exhibitions, 26 locations
Link whole program: https://maastrichtphotofestival.nl/en
GROUP SHOW BY DEBSAYSYES
june 19, 2019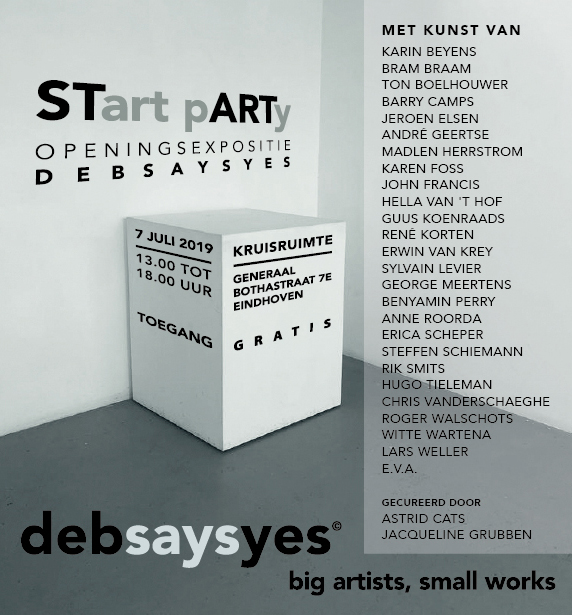 LARGE GROUP SHOW CURATED BY NON-PROFIT PROMOTIONAL ARTIST HUB DEBSAYSYES.
SMALL WORKS ONLY ON SUNDAY 7th JULY ONLY!
EVERYONE CORDIALLY INVITED!
SUNDAY July 7th, 13.00 – 18.00 h
KRUISRUIMTE
Generaal Bothastraat 7E
Eindhoven
The Netherlands
PRESENT THIS WEEKEND @ P37 GALLERY
May 3, 2019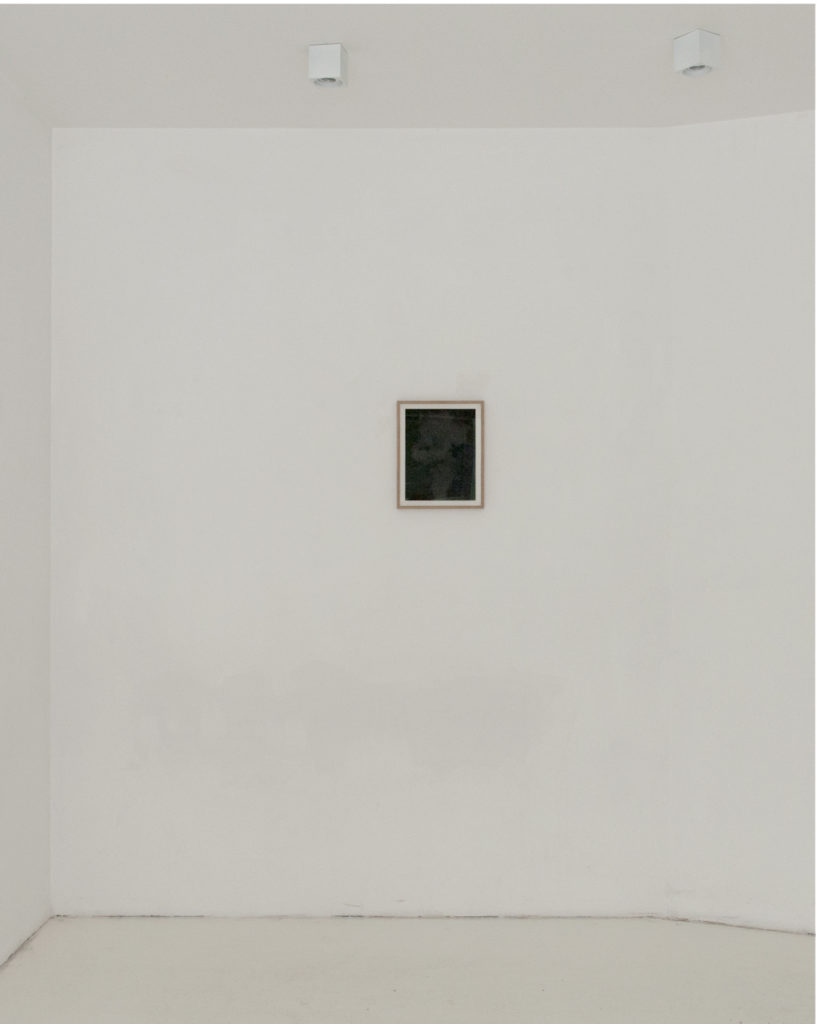 PRESENT THIS WEEKEND @ P37 GALLERY.
SAT & SUN – 14 – 17 h

WELCOME! BIENVENUE!

PARKING: WITHIN THE VICINITY , 5 MIN. WALK.

FINISSAGE
Sat 18/05/2019 – 16 – 20 h

VOID
Benyamin Perry
P37 Gallery
37 Rue Pierreuse
B4000 Liège
Belgium
+32 497 16 79 16
vincent.chapeau@occhio.be
VOID – EXHIBITION AT P37 GALLERY
April 12, 2019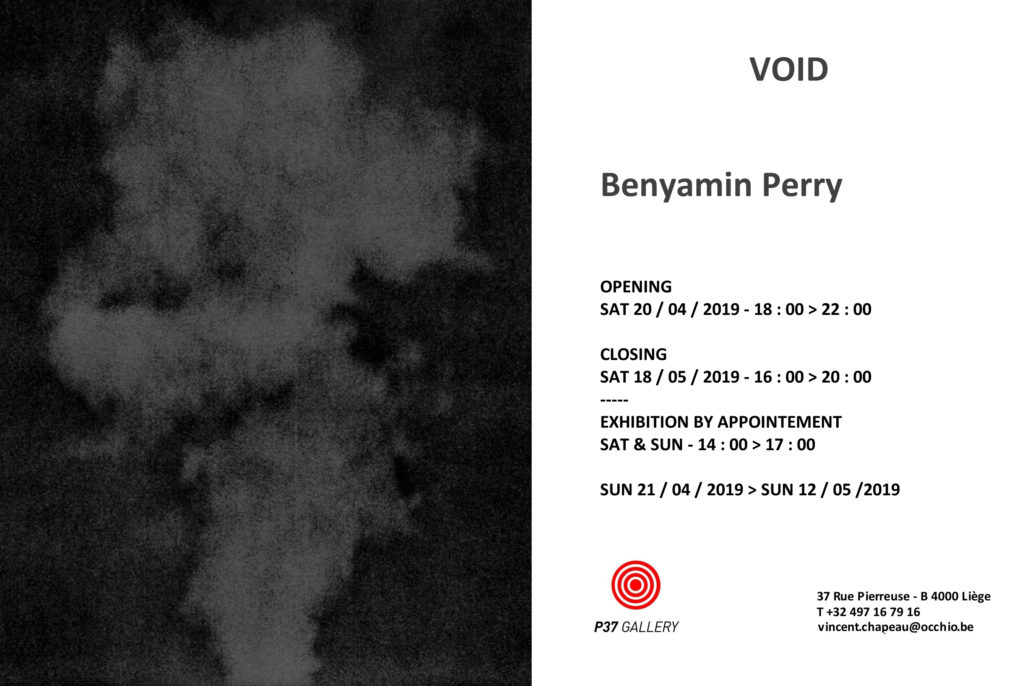 The opening will take place on Saturday April 20 at 6 > 10 pm
Opening by Ad Himmelreich, curator of the Provincial Art Collection of Limburg (NL)
Finissage: Saturday May 18, 4 – 8 pm
The exhibition lasts until 19 May
Opening hours: Sat & Sun, 2 – 5 pm and by appointment
Parking at 5 minutes walking distance.
The parking garage under Place St Lambert, 4000 Liège or in Rue Hors-Château 62, 4000 Liège
P37 GALLERY
37 Rue Pierreuse, B4000 Liège, Belgium
T + 32 497 16 79 16 / vincent.chapeau@occhio.be
INSTALLING WORK IN SITU AT MUSEUM VAN BOMMEL VAN DAM
August, 2017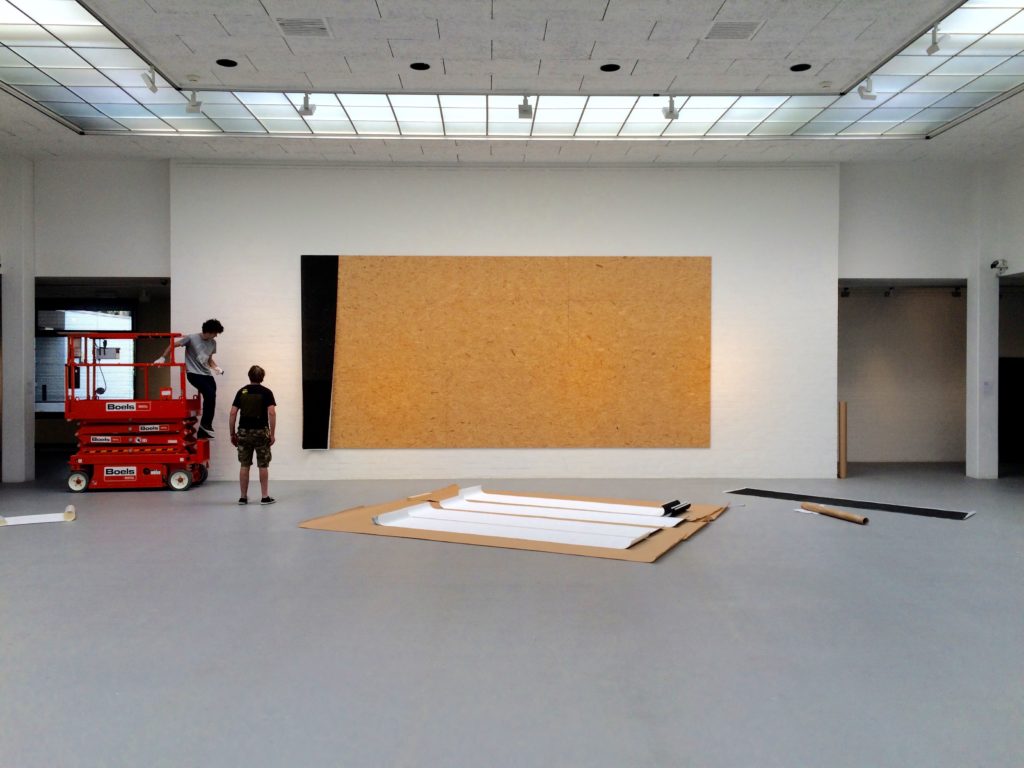 DOUBLE SPREAD PUBLICATION IN CULTURE MAGAZINE ZUIDERLUCHT
May 1, 2017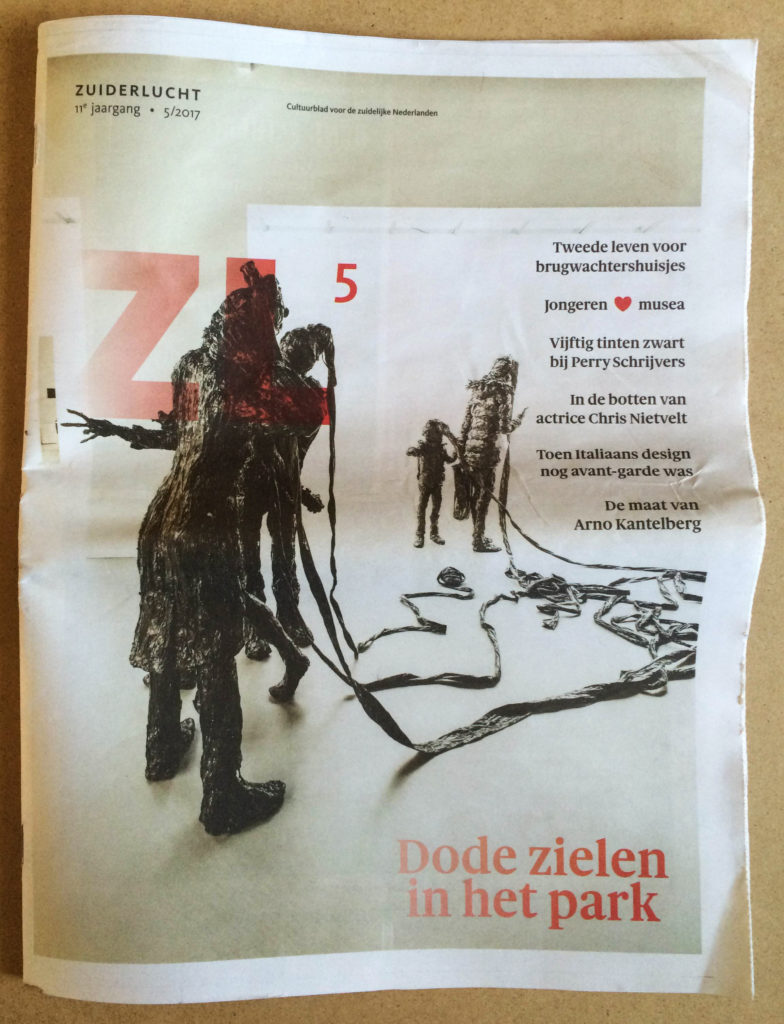 ALCHEMY
When a colleague of mine, who works at a radio station, asked me whether art should be or should not be subsidised in my opinion, I gave him the shortest possible answer. Yes.
"Don't you ever go to any expositions", he asked, "of which you think: Christ, did I, as a hardworking citizen, pay for this?"
"Sure I do", I answered. "The same way I do concerning unnecessary roads. The same way I do concerning clumsy nurses at hospitals. The same way I do concerning Maurice de Hond's Ipad-schools. And yet still I do not doubt, in any way, the necessity of the construction of roads, healthcare or education."
Art needs patronage – this sounds significantly more accessible than when using the inherently guilty word 'subsidy'. Without patronage, we would have never of Giotto and Michelangelo and Rembrandt and all those other fellows. Without patronage, the world would be a shabby and torrid place.
An example of accomplished patronage, as I told this colleague of mine who works at the radio, is the exhibition Void, Desire and Undefined Darkness in het Gouvernement aan de Maas in Maastricht. Early 2014, Ad Himmelreich curator of the province of Limburg contacted photographer Perry Schrijvers. The question: If he wanted to make a reportage of images about Noord- en Midden Limburg, to add to the series of Dit zijn wij by the province of Limburg. Schrijvers was happy, surprised, honoured and some other adjectives of the kind. But at the same time, he felt burdened by the assignment. Perry Schrijvers (Helmond, 1966) is not the man you want for strict assignments. He has been in service of Zuiderlucht for years and he delivered his best pictures when we gave him nothing but a name and a (phone) number.
Not only the assignment felt as a burden, also the region that he was depicting. Tens of times, with his trusty old Chrysler Voyager, he ventured out to the steppes surrounding Venlo, Venray and Horst. Places of omnipresent endlessness, ugliness and boredom. The only magic he found yonder, were the Dutch skies high above his head.
He paid visits to farmers and brothels, trailer parks full of exploited day labourers hailing from the Eastern parts of Europe and he shared tea with an Imam from Roermond. The thing he came across most: Silent heads and closed gates. Being an insomniac, he went out at night. Shrouded in the intense darkness of Noord-Limburg, he finally started to develop an understanding for the nature of the people in this area. What does one do when it is cold and dark, besides work, work and more work? Right. You sit yourself down behind a dense wall. You close your hatches, you lock your gate.
Only after reviewing the agreement between him and the province, did he find his light at the end of the tunnel. 'Free assignment' it said, black on white. Away with the method of the social documentary. Away with the method of the anecdote. Away with the story of the region. He bought a hypersensitive camera, experimented with long exposures and returned home with images that can barely be called black and white photography. It/his work/they were/ was predominantly black.
He recalled how long ago, at home, in the dark room built by his father, the magic of photography revealed itself to him. There, inside the dark room, the impending imperfection really greases the engine of your imagination. Images exposed to the light for too long, an overheated developer, the black that takes over the white of a sheet in an instant: the materialization of the shapeshifting paper in his hands enthralled him. Alchemy.
And so his work came to us, shadows emerging from the dark. A bride. A horse with an erection. Trees near a channel. A Turkish boy. It reminds one of drawings of Rembrandt, reincarnated in carbon, it is the photography of Perry Schrijvers. His fight with the region/area appeared in the end – always in the end – to be a blessing in disguise. The all-devouring endlessness is giving back.
Who determined that, with the rise of photography, God himself had picked up his paint brush to highlight/emphasize the splendour of his creation? In the work of Perry Schrijvers, we can see now that the devil had come to interfere – to show to the world the other side of creation. The dark side (of creation). The side of Perry Schrijvers / His side.
Oh right, because I wanted to clarify to my colleague, who by the way works at a radio station, that: If there had been no patronage, and if Ad Himmelreich had not possessed such determination and patience, this majestic photography had not been. And I, at the opening of Void, Desire and Undefined Darkness, would not have stood next to a woman who, at the sight of this much beauty, could not help but cry.

Zuiderlucht, by Wido Smeets

Void, Desire & Undefined Darkness.
03/24/2017 – 06/09/2017 / Open 09.00-18.00 uur.
House of Government of Limburg, Maastricht NL

Post scriptum For the work of Perry Schrijvers, the quality of press is of eminent importance. Because of the paper on which ZL prints, and the method of printing in question, it may be possible that the images shown here are too dark. The only real remedy: Visit the exhibition.

COWGIRL
April 1, 2017
In the history of science, there have been interesting examples of a phenomenon that has been called Serendipity. This expensively named word describes the act of unexpectedly finding something useful, while in fact looking for something else. A coincidental discovery. Penicillin, aspartame and plastic all appear to be inventions that we owe to this so called serendipity. "To look for a needle in a haystack, and to come out of it with a cowgirl" is how American researcher Julius Comroe has once described the concept. It should not come as a surprise that serendipity also plays a big part in the discipline of art. Many artist has without doubt experienced how, as a result of a laborious creative process that appears to be leading nowhere, to his own marvel he has been left with something fruitful at the bottom of his test tube.
De exhibition of Maastricht (NL) based photographer Perry Schrijvers, which I had the honour of opening last week, is a neat example of the aforementioned phenomenon. Schrijvers, for the most part an autodidact, in his career has mainly realised reportage work and portraits, resulting in an assignment to photograph the landscape of North- en Middle Limburg. Being the enfant terrible that he is, Schrijvers does not plainly accept the assignment that has been given to him and act accordingly. Instead of returning with the requested good, he will return with something you had not asked him for.
This has resulted, in this case, in a series of breath-taking and intriguing, intensely black images that touch on the subconscious mindset of North- and Middle Limburg, rather than being a literal representation of it. Not a reportage or a documentary, but rather the imagination of the foreign and unknown that lies hidden within reality. With regards to the technicalities, Perry Schrijvers has freely used various recording-, press and printing techniques whereby he pushed the tolerances of the medium to the limit. After two years of roaming around the designated area, yonder has he discovered his artistry. The cowgirl that he found in the haystack, appears to have been his muse.
Stijn Huijts, Director of the Bonnefantenmuseum, Maastricht, The Netherlands – Column in Dutch newspaper, De Limburger
30 DAYS PAST THE DEADLINE AND . . . GRAND NADA AT MERTENS FRAMES BRUSSEL
March 3, 2017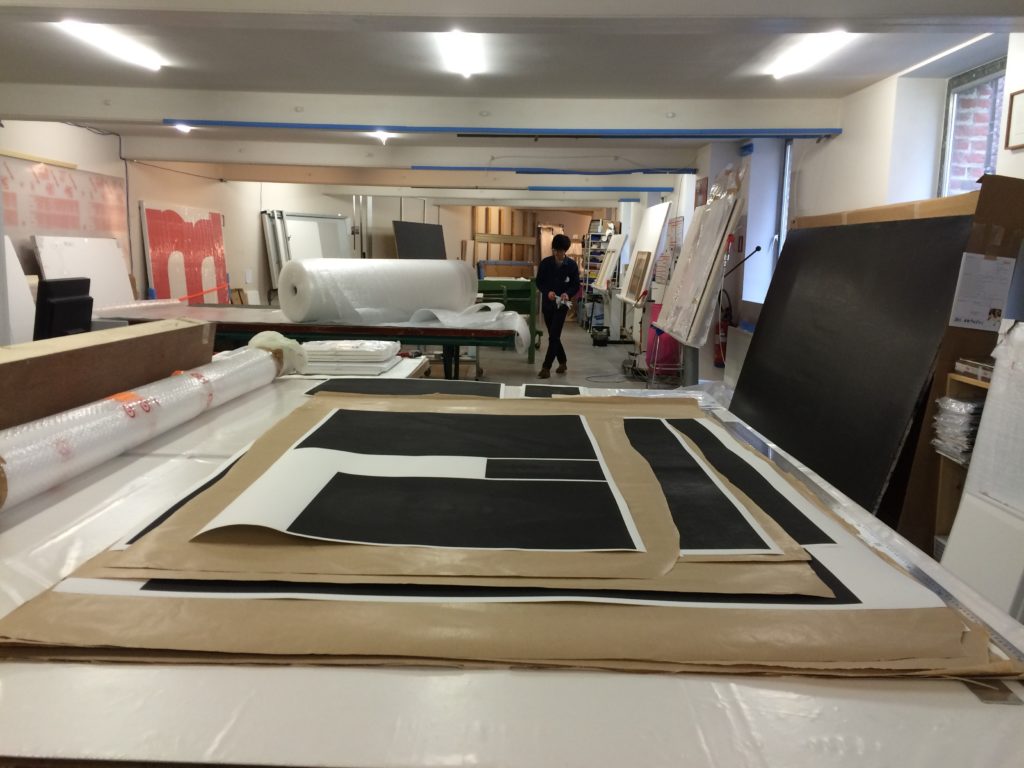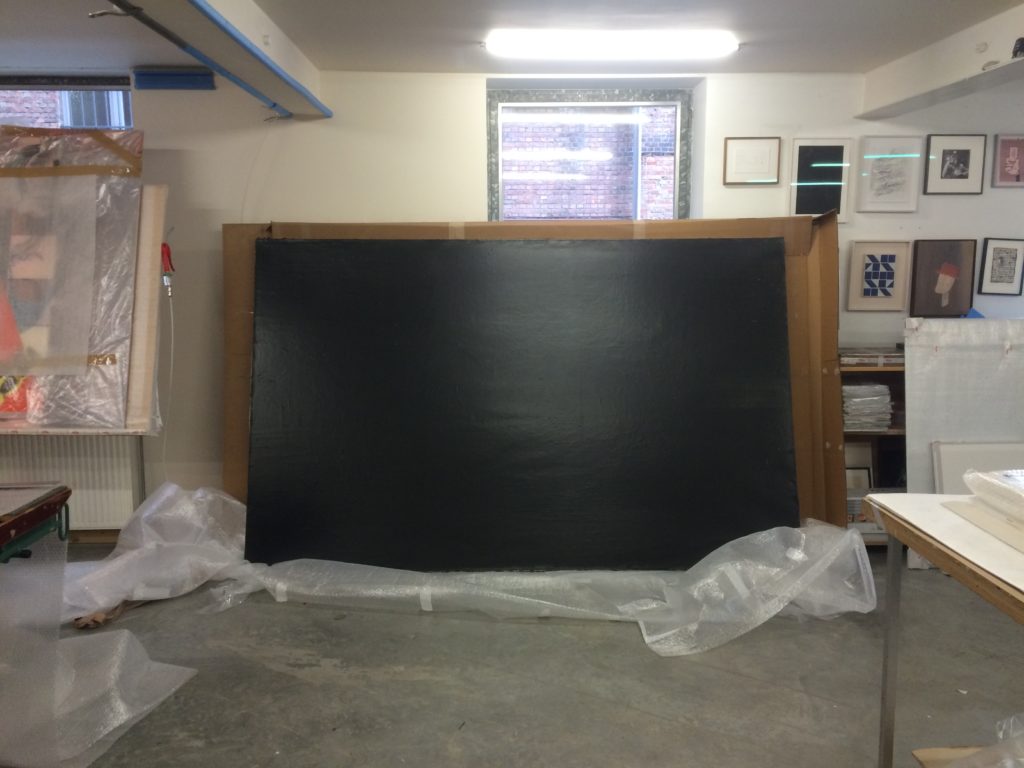 Due to problems with Japanese papers and ink density and the delivery of new paper, I arrive 30 days after the deadline to have my work framed for my exhibition Void, Desire & Undefined Darkness. However, at Mertens they're really amazing and did a great job within time. (They are not cheap, but their quality and service is outstanding!)

Significant detail … While I put my dark almost black images on the table… I got caught by this stunning large black painting on the side against the wall. What a coincidence . . . It turned out to be a work by the well-known Belgium artist Thierry De Cordier (never heard of him before) with the equally stunning title, 'Grand Nada'.
Mertens Frames
Brussels, Belgium
PRINTSESSION AT FLACC FOR UPCOMING EXHIBITION AT THE GOVERNMENT OF LIMBURG, THE NETHERLANDS

January 1, 2017
DIENACHT#19 – PUBLICATION SUPPLEMENT / SPECIAL EDITION LIMITED RISO PRINTED ZINE
October 1, 2016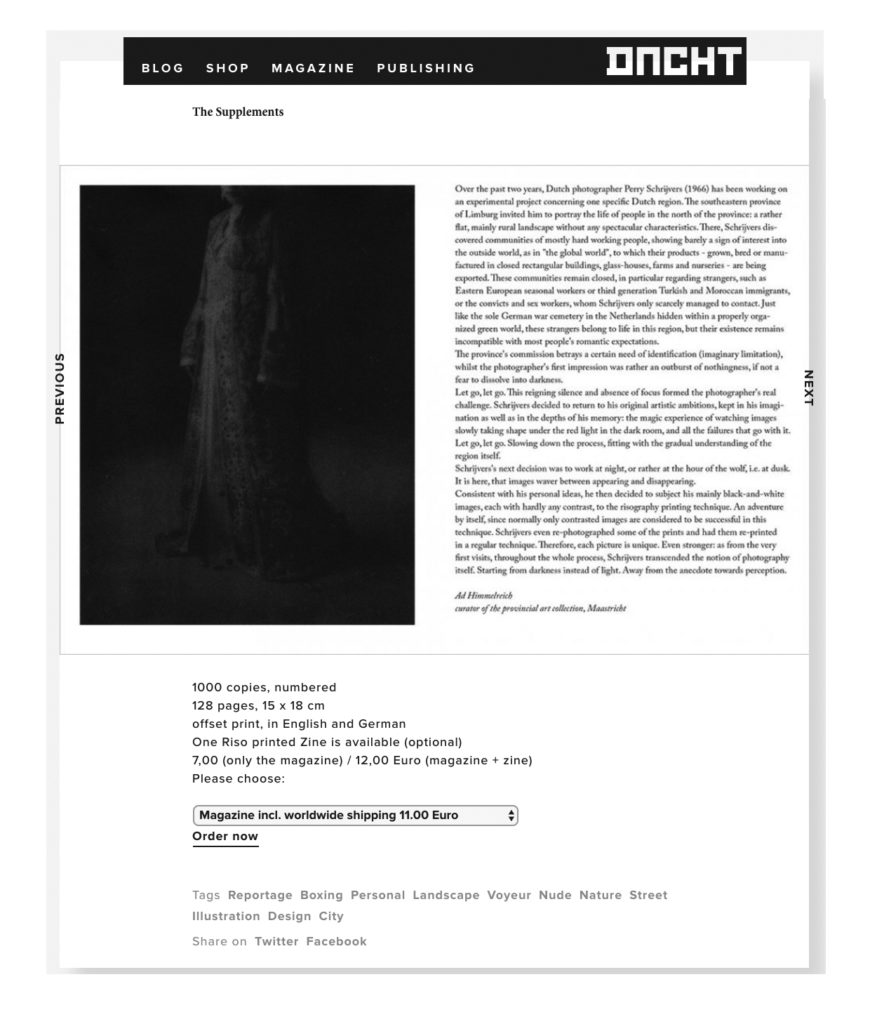 NACHTOOG – EXHIBITION
September 24, 2016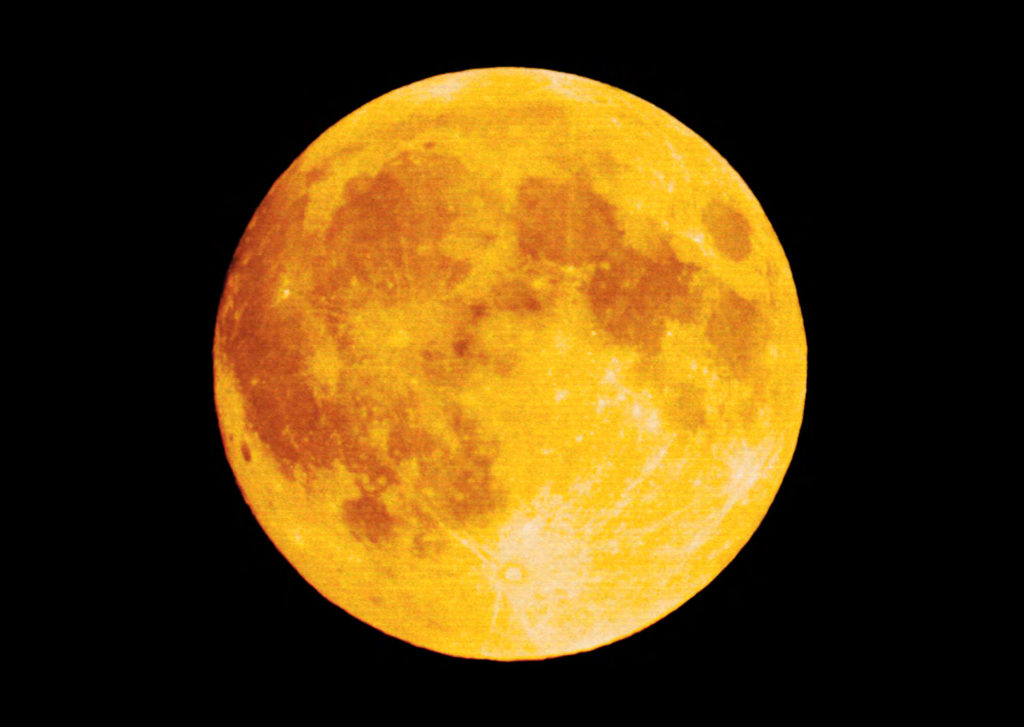 Solo exhibition
Kumulus, Arts Center, Maastricht (NL)
September 24 – December 24, 2016
SINGULARITY
September, 2016

A3 riso printing at Charles Nypels Lab for upcoming exhibition, Maastricht NL
COLLABORATION WITH FRIEND PAINTER SIDI EL KARCHI
December, 2014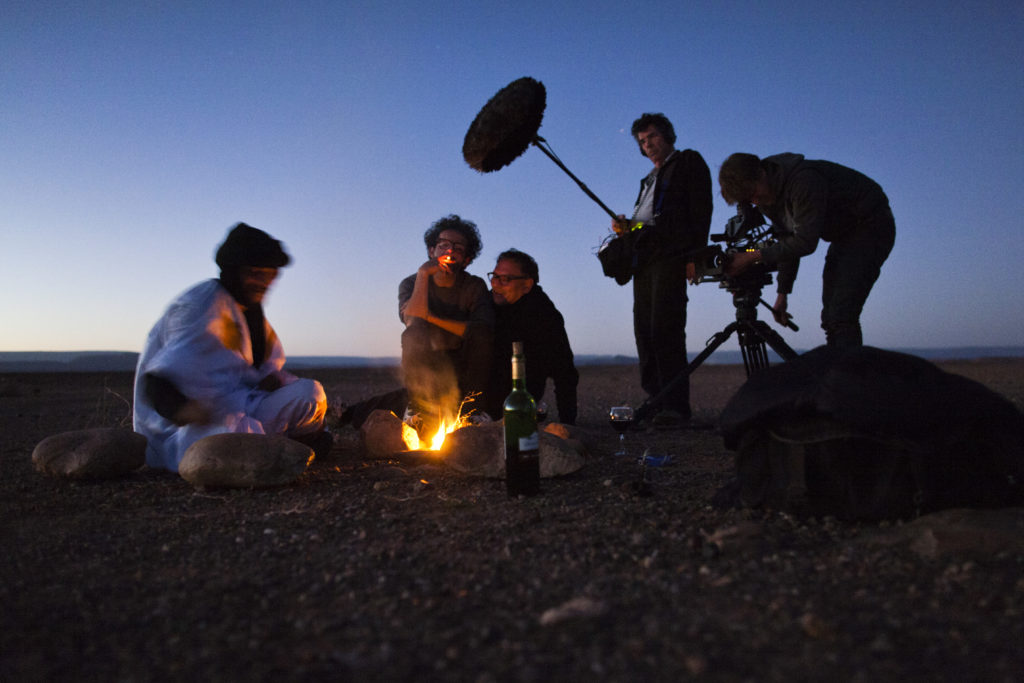 Boys Don't Cry – Sahara, Morocco
With friend and painter Sidi El Karchi I travel to the Sahara in Morocco to visit his mother's grave and to make portraits for his new paintings. Meanwhile director Jan Louter follows the Dutch artist El Karchi (Sittard, 1975) in this intense period after the death of his mother with whom he had a strong bond. Unlike many contemporary artists, Sidi paints recognizable portraits of himself, his loved ones and heroes.
Documentary : Sidi El Karchi – A Portrait of a Painter
Directed by By Jan Louter, Miroir-Film (s.a. producer Last Days of Shishmaref)
December 2014
'DANCIN FOOL' AT VOLT POPVENUE
March 2014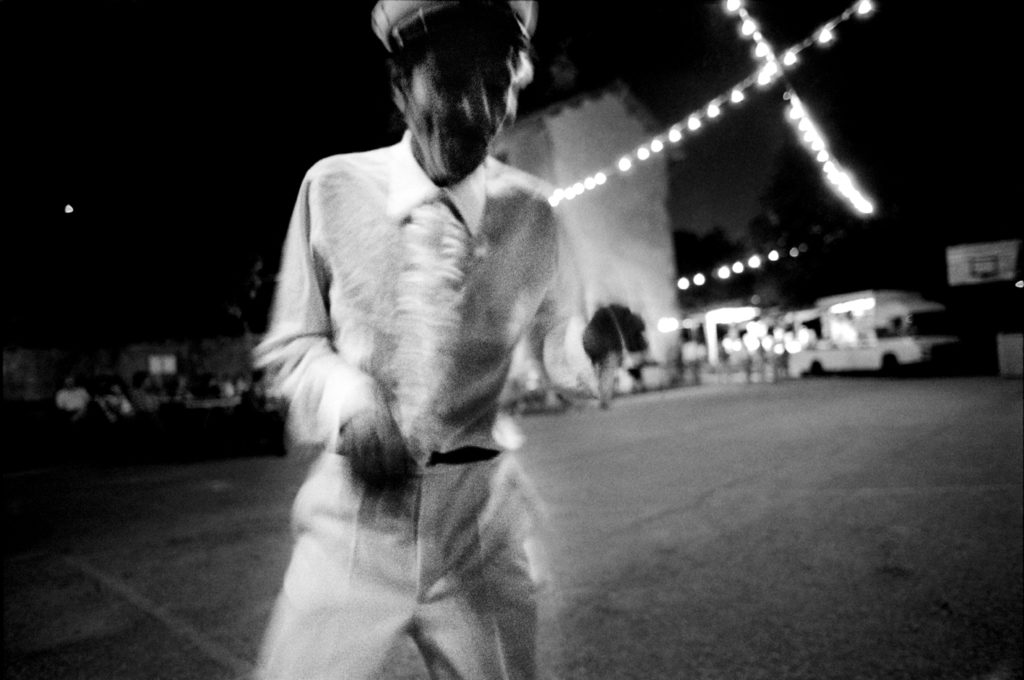 Assignment for 3 permanent wall-filling images for the venue cafe and the artist rooms.
Dancin Fool – 9 x 5 m. – venue café / I Wanna Be Your Dog – 5 x 4 m. (I) / Black Magic Woman – 5 x 4 m. (II)
VOLT, Pop venue, Sittard (NL)
March 14, 2014
SECRET POSTCARDS @ JAN VAN EYCK ACADEMIE
Nov 17, 2012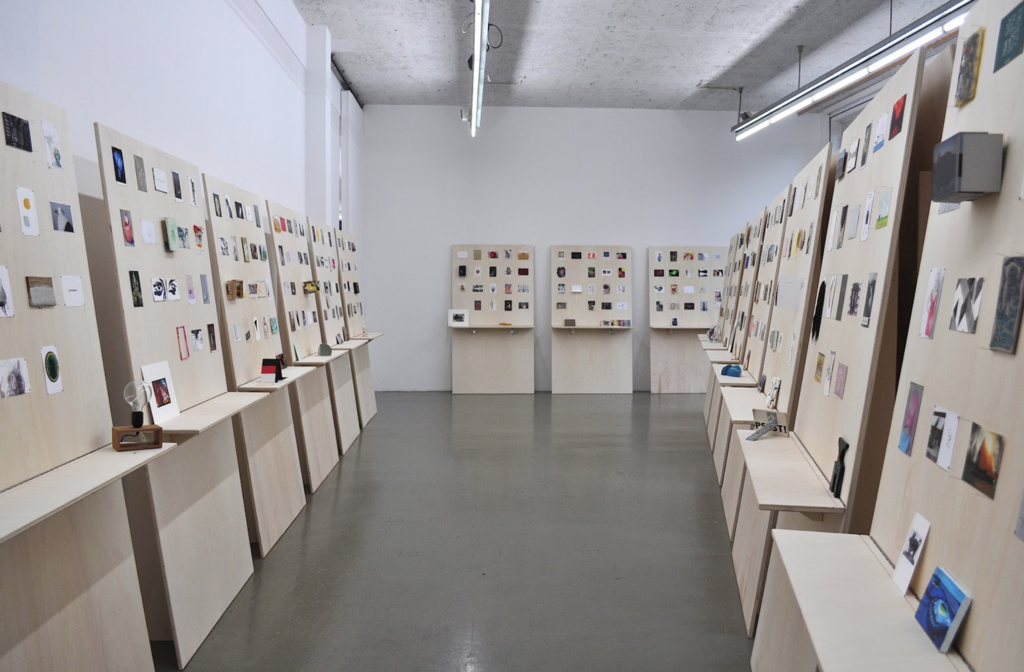 Group Exhibition at Jan van Eyck Academie, Maastricht NL, 2012
The first edition of the Secret Postcards exhibition will take place from 17 to 25 November 2012. Professional artists from all disciplines – visual arts, design, photography, architecture, fashion – have been asked to make a work of art the size of a postcard (10 x 15 cm). These will be exhibited anonymously for a week where everyone can buy a work for a small amount. The artists' names are not revealed until the last day. This first edition takes place at the Jan van Eyck Academy in Maastricht.
A team of four curators, active within leading museums and cultural organizations, guarantees the artistic quality of Secret Postcards: Anne van der Zwaag (curator of the Nederlands Fotomuseum), Bregje van Woensel (teacher of Ateliers), Hester Alberdingk Thijm (director of Akzo Nobel) Art Foundation) and Roel Arkesteijn (curator of contemporary art museum Het Domein).
Secret Postcards is based on an idea from the RCA Secret exhibition at the renowned Royal College of Art in London.
Around 250 artists from home and abroad make two works of art on average. With Philip Akkerman, Romain Brau, Richard Hutten, Jasper Krabbé, Katinka Lampe, Jan van der Ploeg, Atelier van Lieshout, Johan Tahon, Edward Clydesdale Thomson, Perry Schrijvers, Koen Vanmechelen, Barbara Visser and Hans Wilschut. A complete overview can be found in the attachment or on www.secretpostcards.eu.
Jan van Eyck Academy, Maastricht (NL)
November 17 – 25, 2012
PEACEKEEPER BY EDWIN ZWAKMAN (COLLABORATION)
December 12, 2012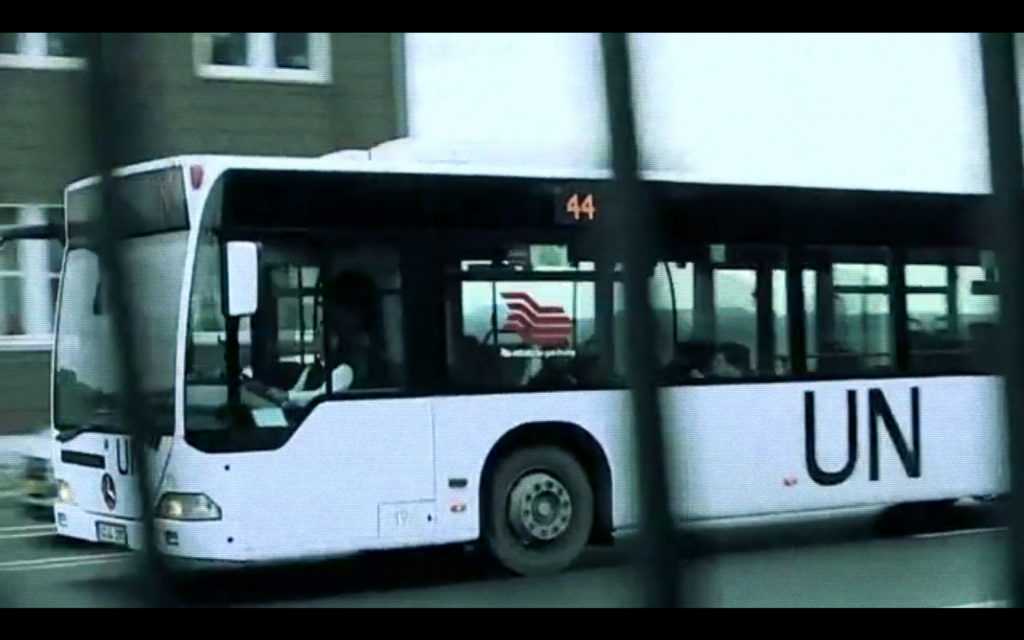 What is reality and what is not? The media knows how to handle it. News programs show images that they want you to see. Artist Edwin Zwakman also uses the power of manipulation with the help of images and editing. In the center of Heerlen (NL) he transformed a city bus into a UN bus.
Vehicles with relief supplies from the UN are mostly found in war zones where peace is being sought. The UN gives a sense of confidence. However, Zwakman asks the question: who decides which vehicle and from which country can become a symbol of world order?
The images were made from the street, from a helicopter and a chasing car. The zooming handheld camera work and the dynamic montage are reminiscent of a grim thriller whose denouement remains uncertain. Not only the editing of the images, but also the mix of street noises and the roaring engine of the helicopter contribute to the oppressive atmosphere. Peacekeper, as the film is called, could be a report of a war zone through his documentary-like approach.
Peacekeeper – site specific by Edwin Zwakman.
The video Peacekeeper is a cooperation between Edwin Zwakman, Alexander Koning, Perry Schrijvers on invitation or KuS.
KuS, Arts Center Signe, Heerlen (NL)
December 2012
LULLABIES FROM THE FRIDGE I @ SCHUNCK* NEWSEUM, PINKPOP FESTIVAL
June 11, 2011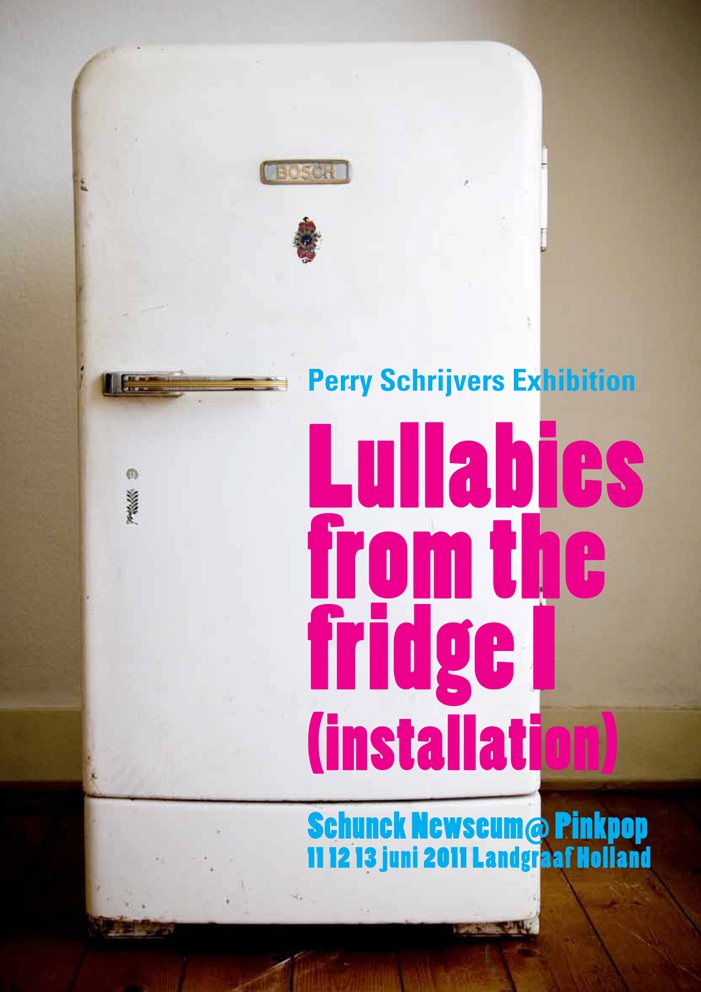 After two successful editions, SCHUNCK * will once again present a blistering exhibition at the well-known three-day Dutch Pop Festival with around 60.000 visitors at the intersection of visual arts, youth culture and pop music in the SCHUNCK * @ PINKPOP "Newseum". A temporary museum in a 200 m2 tent pavilion specially designed for the occasion.
This group exhibition by curator Stijn Huijts presents the works of Ajit Chauhan (US), DEES (NL), Jenny Lindblom (SE), Keetje Mans (NL), Kim van Norren (NL), Miao Xiaochun (CN), Perry Schrijvers (NL), Wafae Ahalouch El Keriasti (NL), Brody Condon (US), William Hunt (UK), Arno Coenen (NL), Thaddeus Strode (US), Young- Hae Chang Heavy Industries (KR)
Group Exhibition
Schunck * Newseum @ Pinkpop, Landgraaf (NL)
June 11 – 13, 2011
EIDOLON MAROCAINE, FIFI ET LES AUTRES
April 28, 2011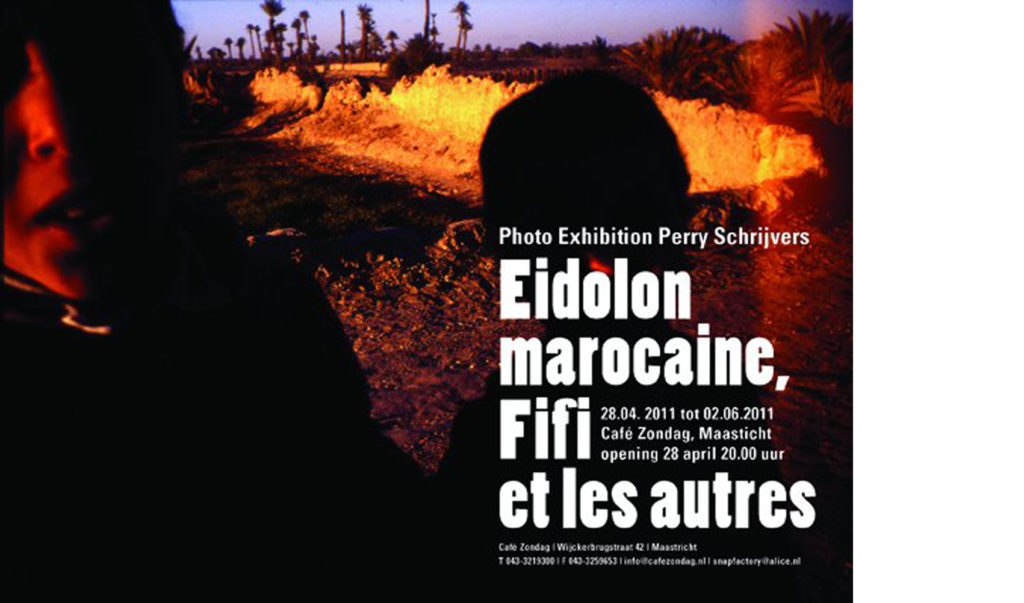 Exhibition at Café Zondag, Maastricht NL, april 28 – june 2011
STATUS QUO
April 23, 2010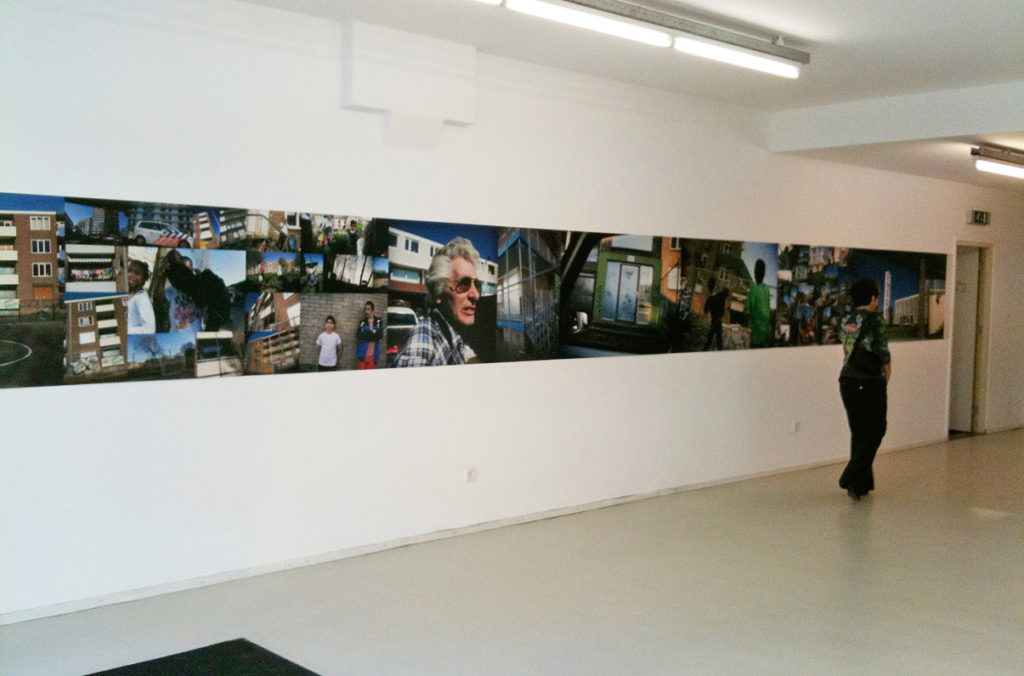 Group exhibition on shrinking cities at KuS, Arts Center Signe, Heerlen NL, april 23 – may 30, 2010
THE SHRINKING CITY
Demographic and economic developments and the associated urban consequences have been determining the face of the Eastern Mining Region for a hundred years. As the only center for visual arts in Parkstad, kuS wants to regularly report on the urban transformation and contribute to (visual) art in public space.
Status Quo is the second presentation at kuS in the context of this development, with the emphasis on archiving the current situation in the "shrinking neighborhoods". Thirteen photographers have been invited to provide photographs of the areas that will be transformed or demolished in the coming years as a result of the shrinkage.
The group exhibition curated by Romy Finke also presents the work of Gustaaf Begas, Amber Bus, Jean Michel Crapanzano, Philip Driessen, Baudouin Habets, Klaus Tummers, Ingmar Lemmens, Luc Lodder, George Meijers, Pascal Moors and Apnam Slivo (video and photos) , Rik Vreuls and Roy Wanders.
Group Exhibition
KuS, Signe Arts Center, Heerlen (NL)
April 23 – May 30, 2010